CHARTERED PROFESSIONAL ACCOUNTANTS PROVIDING QUICKBOOKS ONLINE SERVICES FOR BUSINESS CLIENTS IN VAUGHAN AND ACROSS THE GREATER TORONTO AREA
Manage Your Business From Anywhere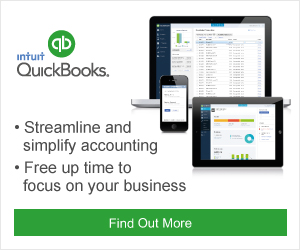 QuickBooks Online Cloud Accounting Software simplifies financial management and allows you to access your accounts from anywhere, freeing up more time to focus on other business priorities.
By helping you save time on accounting, QuickBooks Online frees you up to focus on growing your business. With all your financial information in one place, you'll have a better understanding of your business and an at-a-glance overview of your financial position.
QuickBooks Online enables you to:
Track your sales, expenses and have a clear view of profit
Connect directly with your accountant
Work seamlessly from anywhere, on any device
Always from the latest version
Keep data safe and secure
Become paperless
For professional help please contact us.
Vaughan Office
1950 Highway 7, Building C, Unit 1B, Vaughan, ON L4K 3P2
Tel. (416) 739 - 1899 or (905) 780-1578
email: ca4gta@gmail.com
Collingwood Office
46 Hughes Street, Collingwood, ON L9Y 0W7
Tel. (705)812-5065
Our accounting firm conveniently serves clients in Toronto, Richmond Hill, Vaughan, Markham, Newmarket, Aurora, North York Mississauga and the Collingwood area.